Arsenal manager Mikel Arteta has hailed the performance of the 10-man squad after their 0-0 draw with Liverpool in the Carabao Cup.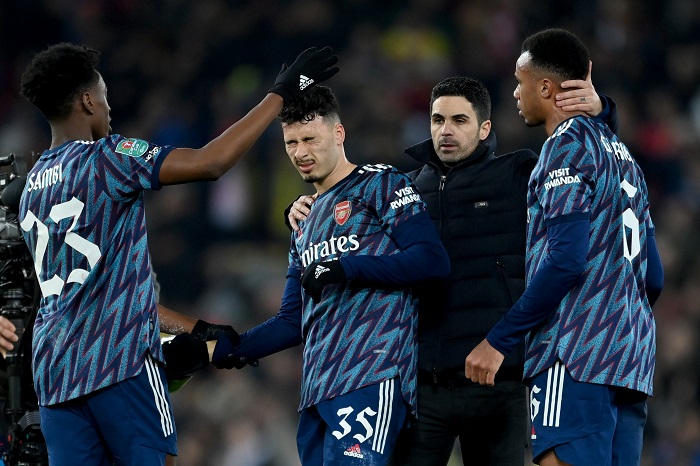 Of the Spanish coach Just showing excellent form to attack to draw with "Reds" 0-0 in the Carabao Cup semi-final first match, although there are only 10 players left since the beginning of the game from the red card Granit Xhaka made them He has the advantage before returning to play at home next Thursday.
A number of those cases turned out to be false positives – though the EFL has said it will not be investigating further – but despite being able to field a strong side the Reds were unable to make the most of their home leg against 10-man opposition.
"I didn't see a red card. They checked and maybe a red card," Arteta said after the game.
"We enjoyed the situation in the game. The players showed great fighting, determination and unity. You've probably seen that sentiment. we never give up You really have to give them credit."
"I don't know if the red card will be a spark for them to fight. You need this kind of attitude to play games like this and the boys are doing great. We play games that we have to play. It wasn't our game.
" We don't have any midfield left.
" It doesn't make any excuses. We have to play this game."